Delivery Guide & Fees
Have your goods delivered to your door with our UK-wide, fast & professional courier service! For any queries regarding delivery please call us on 01159 940 900, or live chat or message us & we will be glad to help!
Big Tyres use a vast courier network to deliver your goods UK wide. Deliveries are made Monday to Friday on a non guaranteed next working day service for all non-remote mainland UK orders placed before 3pm. Orders placed between 3-4pm may also be dispatched if we can process them in time. Orders after 4pm will be dispatched the following day. 99% of our orders do arrive next day but we recommend allowing 1-2 days to be safe. Remote areas of Scotland can be 1-3 days. You will always be notified via email once your order has been dispatched.
*** When ordering larger items please ensure that someone is always present to sign for the delivery, to check that all items are present and undamaged, and to assist with unloading. Failed delivery and/or redelivery fees may be charged if you are not present to accept delivery of larger items or palletised goods. For larger items or palletised goods these charges can be around £60 + VAT to cover the additional time, effort and cost of re-delivery of larger items.***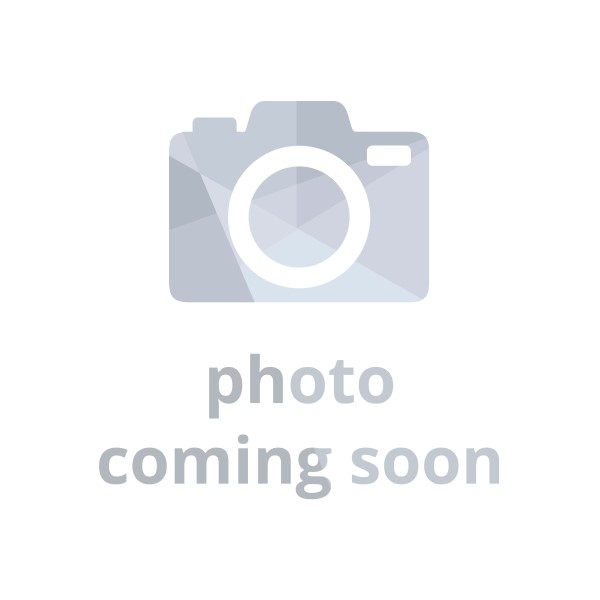 Zone 1 - Mainland England, Wales & Most Scottish Lowlands
You get FREE DELIVERY when you spend over £240 including VAT, otherwise our standard delivery fee is £10 + VAT (£12 inc VAT) per order. Delivery is by courier on a non guaranteed Next Working Day Service on orders placed before 3pm. Orders placed between 3-4pm could still be received next day if we can process them in time. Orders after 4pm will be dispatched the following day. 99% of orders do arrive next day but please allow 1-2 days to be safe. This zone excludes all postcodes beginning AB, IV, KW, PA21-80, PS38-40, PH17-26, PH30-41 & PH49-50 (See Zone 2 or 4).
FREE
or
£10 + VAT
£12 inc VAT
Zone 2 - Scottish Highlands & Some Lowlands
Zone 3 - Ireland & Northern Ireland
Zone 5 - The Rest of the World
Frequently Asked Questions
What couriers do you use?
Couriers can vary depending on the part of the country we are delivering to and the size and weight of the goods being shipped. We often use the main national courier companies like DX Freight, Tuffnells & Pallet Line depending on the weight and size of your order. Please feel free to contact us if you require more information.
Can I have a tracking reference for my order?
At the moment we don't have tracking codes for our standard deliveries. We hope to get these in the near future as we appreciate they are useful, but at present we cannot provide a tracking code for your order.
What if I'm not in when they try to deliver?
We always request you ensure someone will be present at the delivery address to receive delivery of your order. This is because orders normally require a signature upon receipt of delivery and so that you can check to ensure all items are present and that they are undamaged. For smaller items most of our couriers let you specify that the goods can be left securely somewhere on your premises, so please add this information when you place your order with us, but please understand goods are left at your own risk. If no one is present when the couriers attempt to deliver they will often leave a card notifying you that they attempted delivery and to make contact with them. Often for smaller items the couriers will try to re-attempt delivery the next working day for you but If you are unsure please contact us and we can speak with the couriers on your behalf. For larger items and items delivered on pallets the couriers are likely to return the goods back to us rather than risk another failed delivery attempt. Often in this scenario a failed delivery fee of £60+VAT can be charged to us by the couriers and we would therefore have to pass this charge back on to you. If this happens the couriers often notify us and we will then contact you to discuss arranging re-delivery.
Will they have my phone number and special directions?
We request a telephone number from you to pass on to the courier so they can contact you if the delivery address proves difficult to locate. If you think the couriers will need a helping hand please tell us when you order of any directions that will help them find you and we will pass those on too.
What if there are delivery delays?
In the unlikely event that the couriers are unable to meet their standard delivery times we will contact you within 24 hours to notify you of any delays. We will then work with you and the couriers to ensure your goods get delivered.
My delivery hasn't arrived what should I do?
If you haven't received your order when expected please make contact with us straight away so that we can investigate any issues that have occurred. Sometimes couriers can report difficulty finding some address and may need extra information. Occasionally orders get delayed through acts of god, such as flooding, or road closures. Please do get in touch and we will find out exactly where your order is and advise on a delivery date.
Can I collect my order?
Our warehousing & fulfillment centres are closed to the general public for health & safety and operational reasons. To keep our centres running smoothly we prefer to deliver your goods using our couriers, but if you need to send in your own courier to collect we can usually accommodate that provided we know the date of collection and the company collecting. Please speak with us before placing your order. Any couriers attending our sites must have valid public liability insurance in place.
What if I need to return my goods?
Big Tyres operate a 30 day returns policy. To avoid any undue charges please ensure you order the correct items as return postage costs can be expensive for heavy or large items. For more information on our returns process please visit our returns page for more information.