*** SERVICE UPDATE - We are open as normal. Deliveries are taking 1-3 working days due to COVID-19 ***
Shop for Earthmover & OTR Tyres
Our OTR & Earthmover Tyre range covers every size & application. Find leading brands like Camso, Mitas & Michelin along with many value brands like BKT, Double Coin and Maxam to help you trim costs. Simply search our catalogue & buy online! For assistance please call us on 01159 940 900, or alternatively live chat or message us & we will be glad to help!
Shop OTR Tyres By Rim Size
Earthmover Tyre Sizing Explained
How Do I Read My Earthmover Tyre Size?
There are several methods for giving the size of earthmover tyres, with measurements sometimes given in inches, sometimes in millimetres, or sometimes in both! so our Tyre Size Guide is a helpful read to understand them. The examples and explanations given below should hopefully make it possible for you to recognise your own size markings.
Example 1: 17.5-25, 20.5-25, 23.5R25
The first number i.e. 17.5, tells you the width of the tyre (called the SECTION WIDTH). The '-' means the tyre is of CROSSPLY construction (Radial construction would be represented by an 'R'). The final number, 25, is the RIM Diameter in inches. So a 17.5-25 earthmover tyre would be around 17.5 inches wide, fit on a 25 inch diameter rim/wheel, and be of Crossply construction.
Example 2: 650/65R25, 750/65R25
The first part is the width (SECTION WIDTH) of the tyre in mm, the second part, is the PROFILE of the tyre (height of the sidewall expressed as a percentage of the width), and the third number is the rim diameter (RIM SIZE) in inches. The 'R' when present within the size, means the tyre is of RADIAL construction, whereas the '-' shows its of CROSSPLY construction. So a 650/65R25 is 650mm wide (SECTION WIDTH), has a PROFILE of 65%, is of RADIAL construction and fits a 25 inch rim (RIM SIZE is 25"). A 750/65R25 tyre would be 750mm wide, have profile of 65% and fit a 25" diameter rim/wheel, and be of Radial construction.
OTR Tyre Speed and Load Indexes Explained
A tyre's Speed Index is the maximum safe speed of the tyre; this is represented with a letter from the very slow (A1) to the very fast (Y and beyond). The Load Index is the maximum weight that the tyre can safely support. This is represented by a number: the higher this number is the more weight the tyre can carry. It is imperative for the safety of the vehicle and its occupants that tyres with high enough Speed and Load Indexes are chosen. To find out more about Speed and Load Indexes and all other tyre markings, have a look at our Tyre Size Guide.
Shop for Earthmover Tyres Online
Buying OTR Tyres Online
Buying OTR tyres online might be new to some people, but it makes a lot of sense. Traditionally tyres are bought from your local tyre supplier in your area, which means you are relying on their stock, pricing, expertise and customer service. By using Big Tyres (a Nottingham based UK company) you using a national tyre supplier, whose only business is in supplying tyres, tubes, wheels and fitting. We have key accounts with main manufactures to offer you the best prices, carry millions of pounds worth of stock, can access any OTR tyre not in stock by going direct to access manufactures stock, are up to date with all the new tyre news regarding brands, patterns and offers in the market place, and have a dedicated team of customer service staff. We often provide free shipping and next day delivery and are open to talk with you by phone, email or live chat.
Can You Fit My OTR Tyres?
Our tyre fitting service is a mobile on-site service where a fitter can be booked to come to you after your tyres have been delivered by our couriers. A call out fee and tyre change fee is charged. As OTR and Earthmover tyres are usually very heavy and large to handle it can often require two fitters and a crane. As a guide you should be charged between £200-£300 per tyre. For more information read our Earthmover Tyre Fitting information page.
OTR & Earthmover Tyre Foam Filling
Foam filling is a permanent puncture-proofing solution for vehicles operating in hazardous environments or over rough terrain. We offer a range of options for different vehicle types, and can either supply new foam-filled tyre and wheel assemblies or collect your existing equipment for foam filling. For more information read our Foam Filling information page.
OTR Tyre Tread Types Available
The tread pattern is designed to produce varying degrees of traction and flotation as well as cut, wear and heat resistance. So selection of the proper Off-the-Road tire depends on the job and the conditions. For example, different tread patterns are used to produce maximum traction or flotation on sand, mud and rock. There are five basic tread patterns: rock, traction, block, rib and smooth.
Rock Pattern
Rock patterns are specially designed to prevent cuts caused by shark rocks. Their large ground contact area provides excellent wear resistance ensuring long service life. Characteristic grooves running across the direction of the travel mark the most popular tread pattern for OTR tyres.
Block Pattern
The block pattern tyre is mostly characterised by wide tread width and rounded shoulders. Under heavy loads, the block pattern's large ground contact area creates low ground contact pressure, for good flotation properties. Therefore, it is well suited for use on soft, muddy ground. This pattern is also called the "alligator" or "button" pattern.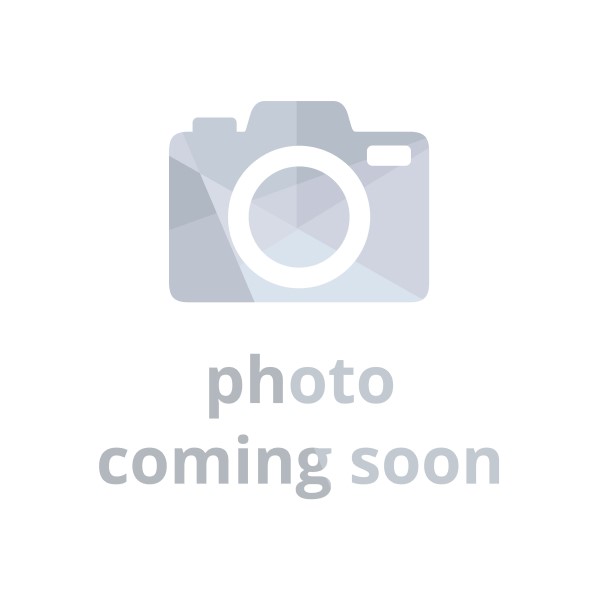 Traction Pattern
Traction patterned tyres have a directional tread design, this means the direction that you mount the tyre onto the rim is important. The mounting direction should place the tread facing one way on the drive wheels to produce proper traction.
Smooth Pattern
The smooth pattern tyre, designed for tyre rollers, has no grooves. It is used for compacting and levelling. A smooth pattern tyre is also be used on loaders in underground mines because of its high wear and cut resistance. The smooth pattern for loaders, however, has two narrow grooves that are used to measure tread wear.
Popular & Trusted OTR & Earthmover Tyre brands
A wide range of tyres from many manufacturers are available, including many popular and well regarded brands such as BKT, Doublecoin, Mitas, Michelin, Nokian and more, ensuring that whatever application you need your tyres for, you will be getting quality tyres.
Useful Earthmover and OTR Tyre Information
Wheels for Earthmover Machinery
Heavy duty earthmoving vehicles are typically fitted with 5-piece heavy duty wheel or rim. The five rim components consist of:
Rim Base
Bead Seat Band
Rear (Inboard) Side Ring
Front (Outboard) Side Ring
Lock Ring
Earthmover Tyre Sealant
Use tyre sealant as a preventative measure to improve up-time and eliminate puncture related down-time and protect your vehicle fleet for a fraction of the costs normally associated with a puncture. Tyre Sealant comprises of a carefully formulated blend of natural fibres, blocking agents and sealing compounds that's been proven to seal a puncture of up to and above 18mm. It can be used as a preventative measure for wide a range of vehicles and different tyre sizes from large agricultural tractors and to quad bikes and even lawn mowers, saving you money and downtime! Find out more on our
Tyre Sealant information page
.
Earthmover Tyre News
For the latest earthmover & OTR tyre news, advancements and also a little fun, visit our Twitter Page and follow @bigtyres_co_uk or visit and like our Facebook Page. Why not also check our the Big Tyres Blog for educational articles and the latest industry information. We also send out a monthly Big Tyres Newsletter that often has discount codes and news of our latest sales and offers to save you money on your OTR Tyres.